Here is one example of both sides being told to go home, not practicing what they preach. Their 'memory sticks' glow a different color than their ambient color, which represents the stand they are taking in the debate.
Give credit as if not copying your photo.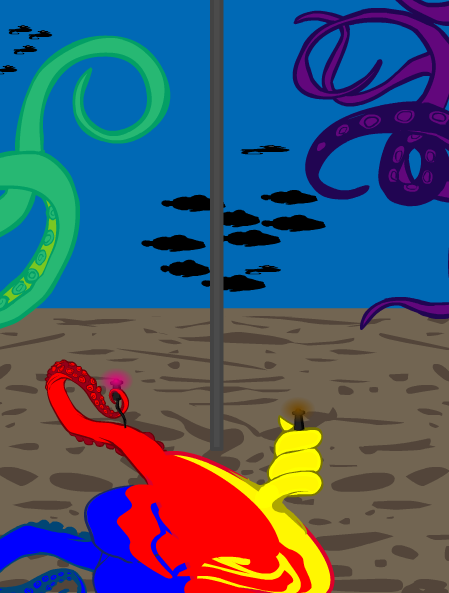 I made this, as I make most of my digital art, on Heromachine.com. It's a fantastic illustration tool--I highly recommend it. Jeff, the creator and owner recently started making even more improvements, and the community, should you become a member (not necessary for use,) is one of the best groups I've ever encountered.