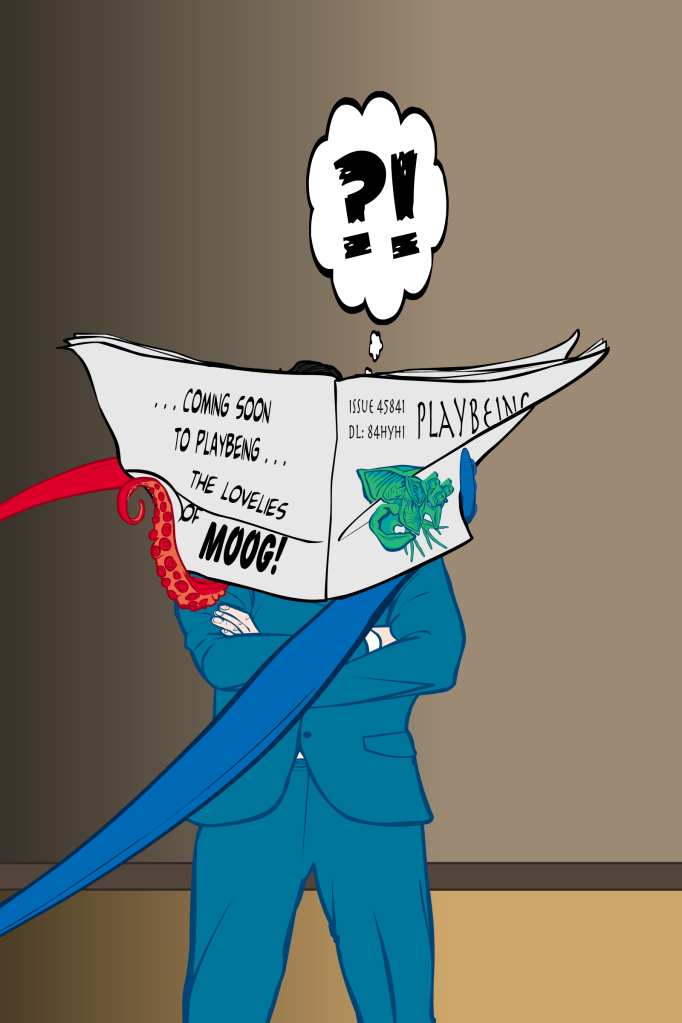 Herr D depicted his reaction to Playbeing.
In reality, it happened over the net. --And
I'm pretty sure he doesn't own a blue suit.
I've been reading about niche marketing in an attempt to understand more about why no one has been answering my questions. I can't provide any financial compensation at this time for participation, but perhaps I could address a theme of your choice?
I've been asking questions on the topics of my choice--what would YOU like me to talk about, ask about?