I've been worried about Herr D. It turns out he's had "a rough season." He has joint pain in all of his joints, and it's apparently worse in the fall than most times of the year.
He's been getting done with what he can, though. He envisioned this entire t.v. station called YYIM. Pronounced "Two wise, I am." They've been looking for a pundit with this supernatural door. It will let any pundit in to work if they were always wise enough and correct enough to be as insulting or critical as they were to others publicly. The CEO of YYIM might not have anyone to anchor.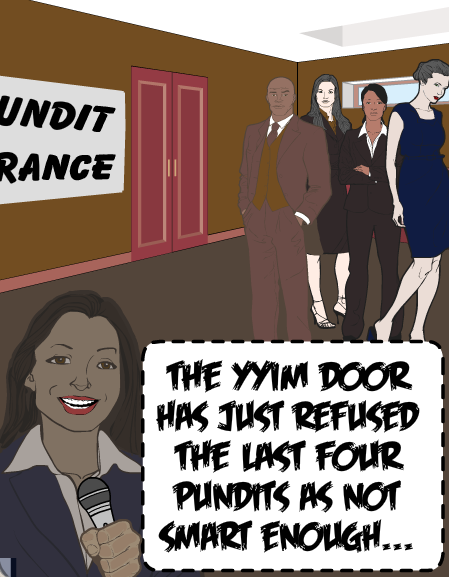 "YYIM Door" by Herr D, with heromachine.com.
I thought I'd like to see the failures more--I don't
know, explicitly, but a good picture. Herr D said
that he only had to alter one of the figures.--Hairy
At least no pundits. They'll be better to watch. I want that channel!