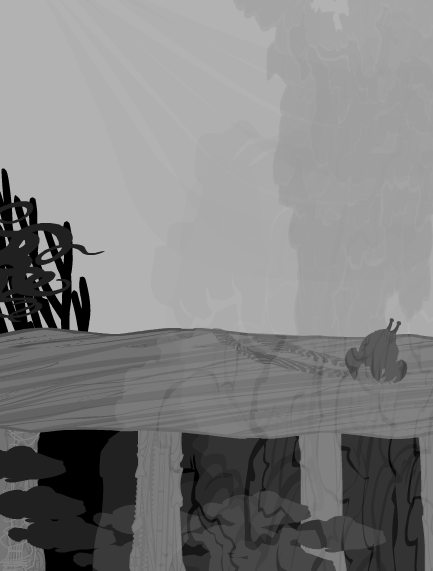 Artist's interpretation by Herr D on heromachine.com, rights reserved. None of them are in
quite that good of shape. Not a one. But neat picture! He calls it "The Wreck Of The Desire."
I guess that's an in-joke.--Hairy Deewon
SHELOB! Good job on finding me so quickly. I was very disoriented. I thought the San Andreas fault had dumped San Francisco into the bay! I did strobe all the way off the west coast--
Visual references isolated your location quickly.
Yeah, I guess not too many people have dumped streetcars underwater. I mean, really, ENTIRE streetcars?
Artificial reef experiment, late 1960's. Fish habitat attempt. Records of it exist online. Good thing you wore your neuralink. Advisable to continue wearing.
Uh. Yeah. I'll do that. Did you mean to say that people dumped streetcars down there to HELP?!
To help correct overfishing and rebuild industry.
--I'm confused. If they thought a reef of steel would stay there, why wouldn't they have avoided strip-mining on land, and just tried swapping out reef material for their ore? People take everything they can from the sea--why didn't they KNOW that wouldn't work?
Later experiments used concrete and quarry rock.
Oh, so they had to figure it out backwards. [four of five eyes roll] Well, at least they figured it out.
--Hey! Turn on the blog function and back-paste most of this!
On.
How many of you can name an example of things that took too long to figure out?